We possess GMP-adapted high quality manufacturing skills under a good quality control system, making it possible to manufacture various types of OEM medicines for external use such as ointments, creams, gels, and liquid drugs.
From prescription designing to packaging of the finished product, we offer products to meet our customers' every need.

Our quality division carries out high-level quality control adapted to PIC/S GMP, in order to secure the complete trust of our customers.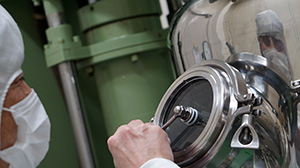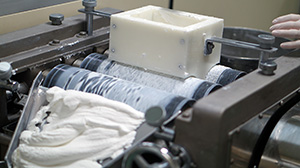 FLOW OF CONSIGNMENT MANUFACTURING
STEP

1

MeetingWe are prepared to enter into a non-disclosure agreement when necessary, so please do not hesitate to make such requests.
By exchanging opinions on manufacturing skills and test procedures, we will be able to smoothly undergo the transfer of technologies.

STEP

2

Prescription designBased on the contents of the meeting, we will decide ingredients and prescription.

STEP

3

PrototypeManufacture the prescription prescribed in the formulation design on a laboratory scale and confirm it.

STEP

4

Plant audit/ValidationWe will extensively cooperate in the inspection of both software and hardware.
If no issues are encountered, after confirming validation plans, we will validate 3 batches through actual production.

STEP

5

Approval applicationWe will do data collection and document preparation, apply until approval application and acquisition.

STEP

6

ManufactureWe will manufacture according to the approval letter.
FOR EXAMPLE
TYPE

External preparationointment, cream, gel

liquidnose drops, disinfectant
FILLING SPECIFICATION

aluminum tube, laminate tube, jar bottle
RESEARCH AND DEVELOPMENT
Among medicines for external use (ointments, creams, gels, liquid drugs), we are especially equipped with extensive know-how concerning ointments. Also, in order to meet the demands of the diverse characteristics of pharmaceutical preparation, we are proactively engaged in the installation of equipment. Especially in the area of the setting of testing conditions necessary for the measurement of many ingredients, we have introduced an automatic verification device (method scouting system) utilizing UPLC with very satisfactory results.
We will endeavor to propose the best method to meet the demands of our customers. From formulation design to work relating to application for approval, we will deal with all in a prompt and speedy manner, so please do not hesitate to consult us.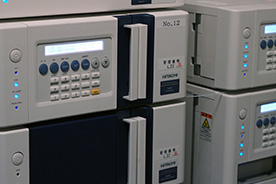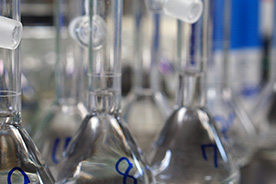 Main equipment in our research and development department

Liquid chromatography
microscope
Tabletop homomixer
Gas chromatography
Rheometer
Vacuum emulsification device